May 23, 2022 at 10:32 am
#5225

matador
Topics Started 17
Total Posts 141
Hi Guys,
The last speaker is drying now. Actually it was a bit of a struggle. After glueing it I did notice it was still scratching slightly. Believing it was not be noticeable I let it dry and of course, it was extremely noticeable. So I had to "break" it again and it was hard, violent and painful. But warming it with and hair dryer helped me to extract the magnet without too much damages. It was very difficult to center that one but right now it's drying and it seems to be well centered.
So here we go for the pictures:
I fitted four bolts to be able to place the speaker on a flat surface without hurting the surround.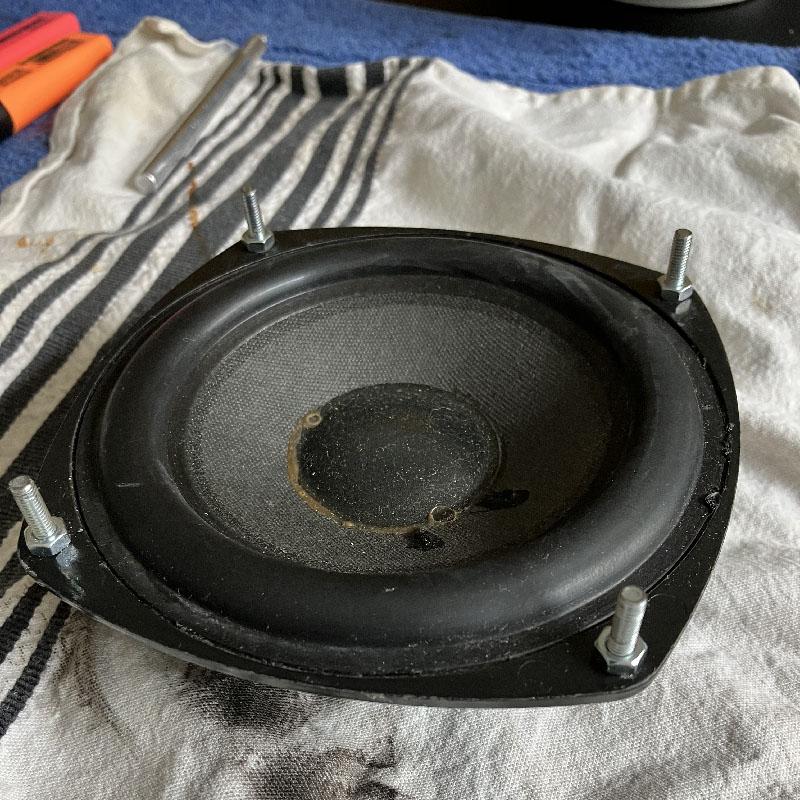 I also blocked the cone to prevent the coil from protruding from the base.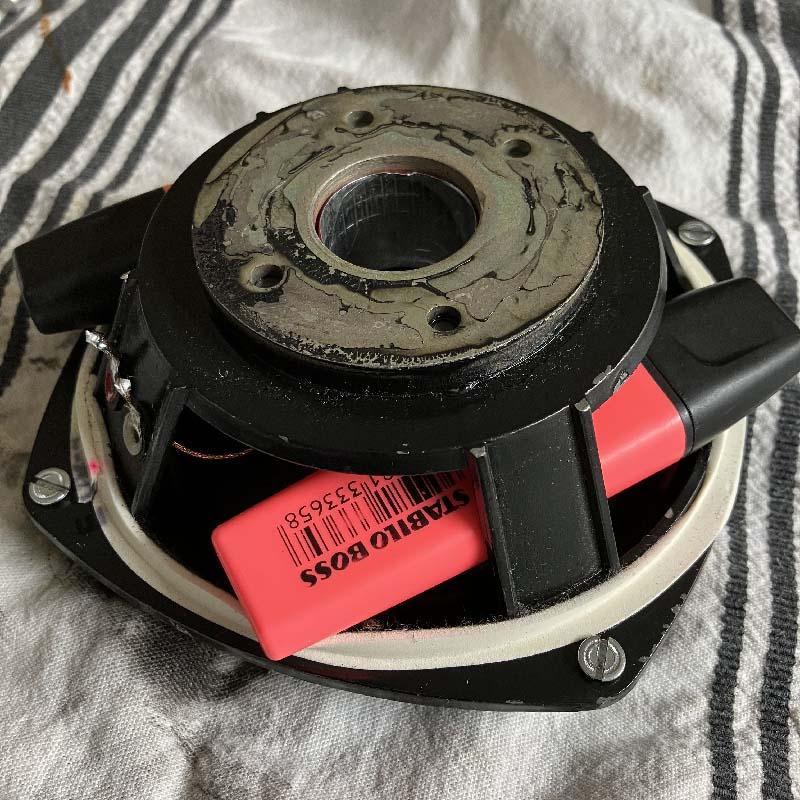 Scratching and cleaning the old glue residue.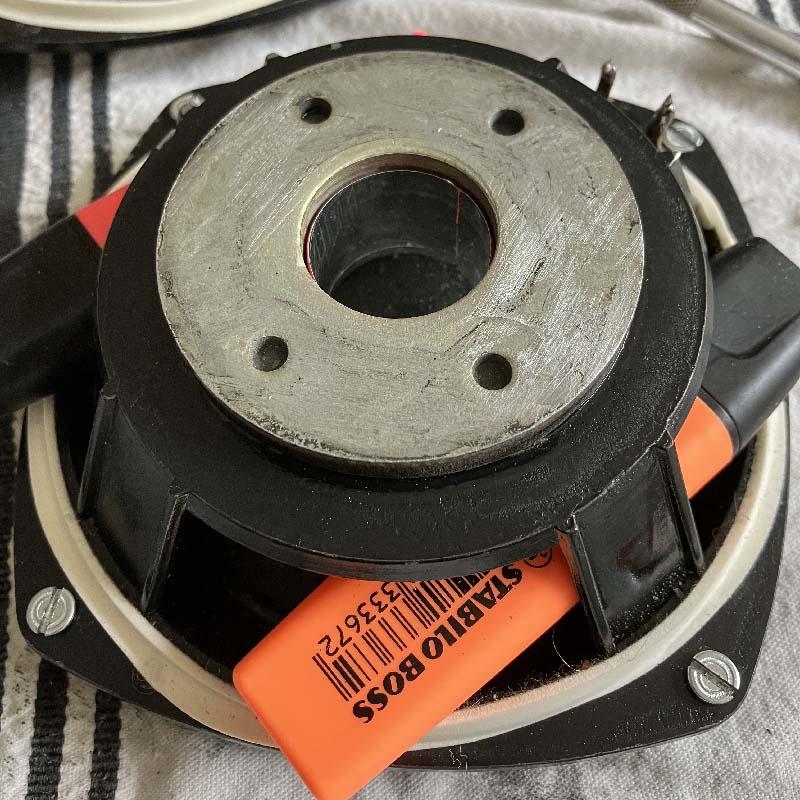 The base in the 10€ rig and the magnet ready for the wedding.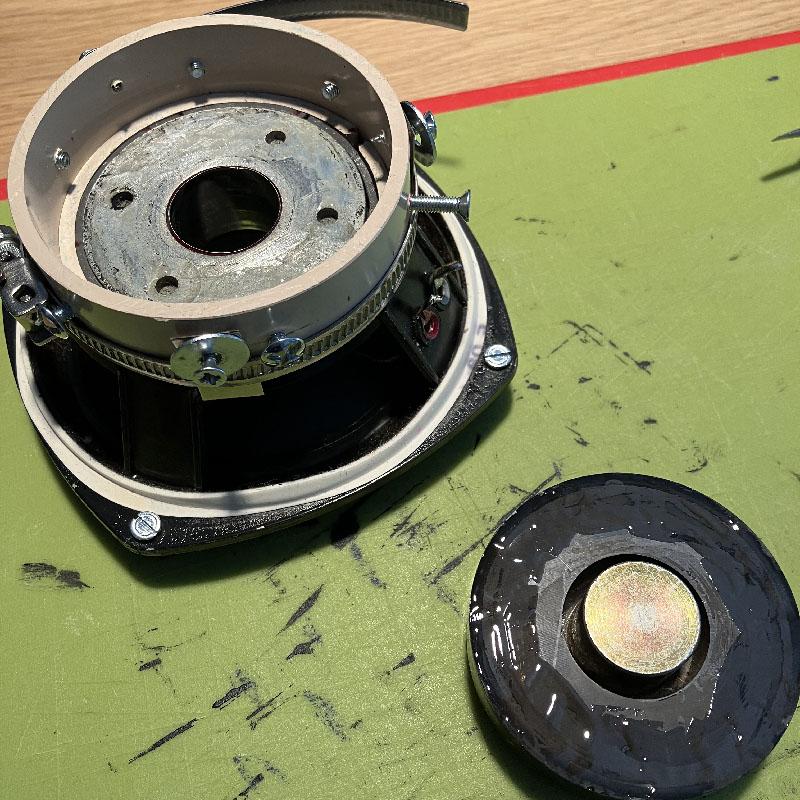 After a loud "clac" sound, the magnet is ready for adjustment using the 6 screws around the rig.
I had to cut the dust cap to see the magnet core and use it as reference for adjustment. Not completely to be able to glue it back. But if everything works I may offer us brand new dust caps as the glued back are not so pretty.
After roughly 15-20 min of adjustment, the coil release itself around the magnet core and you can do quite fine adjustment. The "precision" of the adjustment is given by the screw you use. Some people uses wood screw, I prefer metal bolts with flat end for better contact with the magnet.
Once the cone move freely (and without any scratching noise) you just have to let it dry.
The most scaring part is what happened with the second speaker: breaking the coil wire or damaging the coil tube made of some sort of tin sheet easy to bend or dent. Thats why it's important to protect the coil and check for electrical continuity at every step before the magnet is in place and the glue dry to much. The rubber surrounds give a little flexibility for that.
Once it' dry, I put a bead of glue between the magnet and the gasket base and let it dry again.
Listening session Wednesday if everything goes fine.
Cheers.