October 22, 2022 at 8:51 pm
#10059

Guy
Topics Started 10
Total Posts 393
No simple way to edit as far as I know.
You could try navigating to: C:\Users\'User'\AppData\Roaming\BeoMediaDatabase\N.Radio
When I ran the .reg Registry update just now – at 2040hrs (on a fresh Beoplayer install) most of those files updated, and the Radiofile.DAT and Radiofile.IDX increase in size greatly.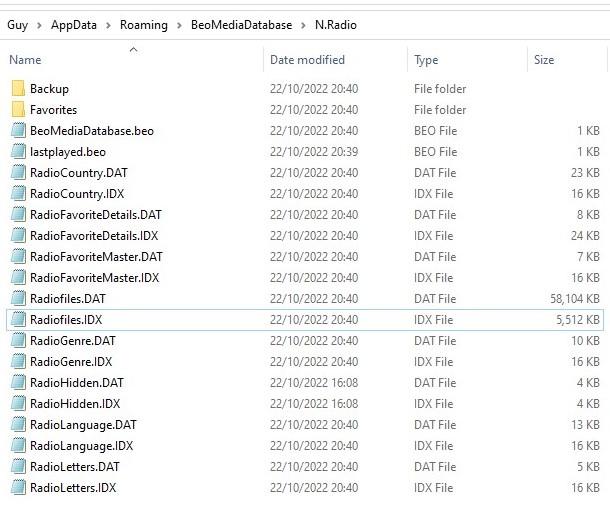 If you open the Radiofile.DAT in notepad you will see the links to individual radio stations, but I am not sure how you would amend or add to them.