October 11, 2022 at 3:35 pm
#9630

Guy
Topics Started 10
Total Posts 386
Update:
Resistor R1 5.6 Ohm replaced (temporarily with 'metal foil' replacement for controlled testing, now aware of fire risk).  Correct T1.6AH fuse also fitted (incorrect one was fitted by previous owner).
Tested LC2 again:
5V now present including to IR board.
IR still not working.
Touch control is working – dimming/switching correctly with 60W bulb fitted.
Obvious place to look next was the 2 x 22uF capacitors on the IR board.
I replaced these with 22uF 16v Tantulum beads that were left over from my BL5000 two-way repair.  Easier to solder than SMD replacements!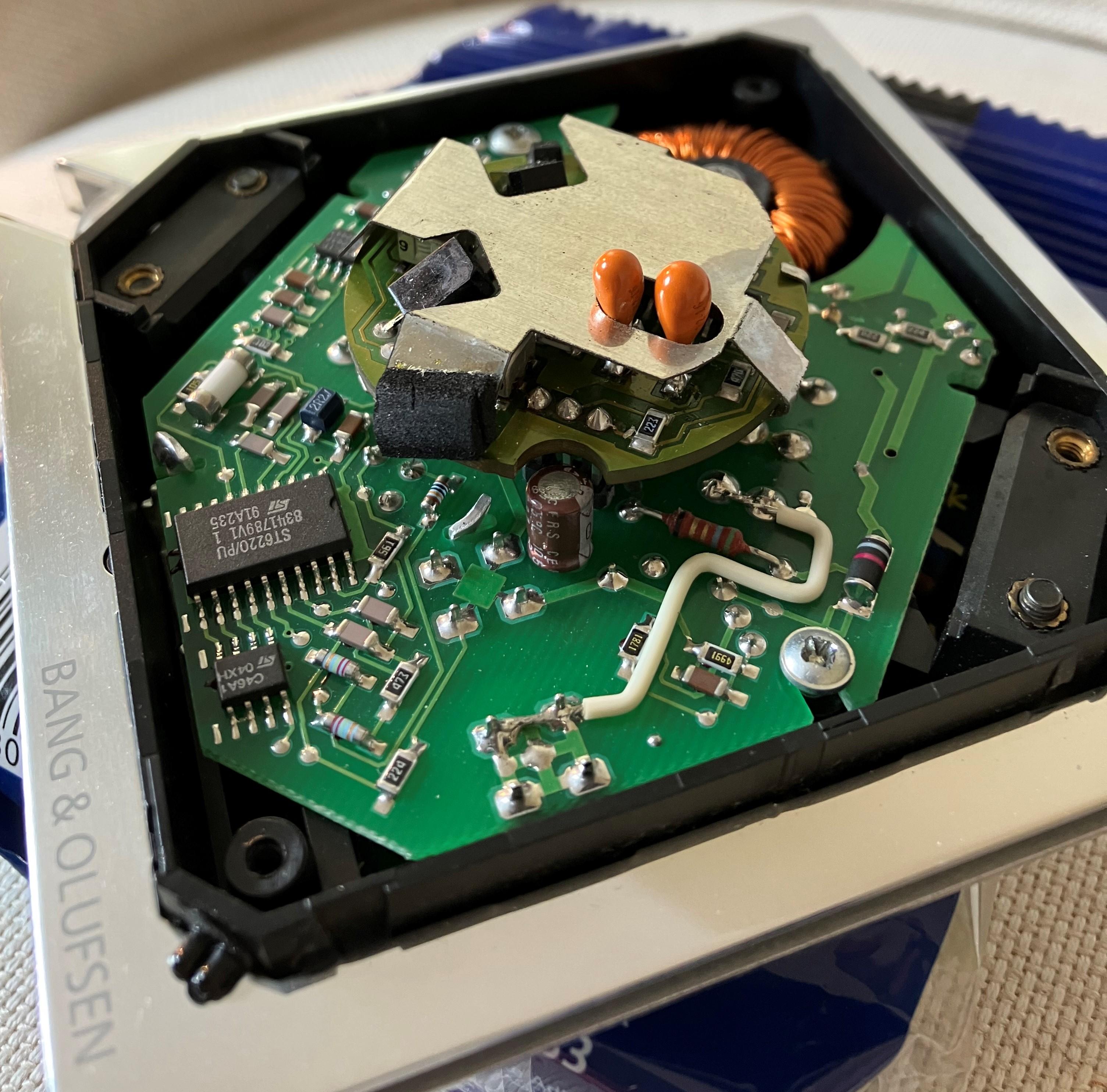 Now fully working with both IR and touch control 😀
So a couple of questions before I place order with RS for correct fireproof resistor:
Any reason that I shouldn't leave those tantalum bead caps in place?  I am happy to replace them in the future if the IR stops working again.
Any suggestions for replacing the (missing) little contact rubber between the PCB and the dome foil?  I was thinking of cutting a small piece from the Beo4 screen connection 'rubber'.  Any better ideas, or is the part still avail from B&O?
Thanks for everyone's helpful comments so far!