October 4, 2022 at 1:17 pm
#9407

KolfMAKER
Topics Started 15
Total Posts 106
Thnx Beobuddy for responding!
This is what I measured for AC voltage (see also picture).
Left side:
1 + 2 = 0v
2 + 3 = 0v
1 + 3 = 0v
Right side:
4 + 5 = 0v
5 + 6 = 0v
4 + 6 = 0v
Just to be complete, I also measured (again) if 230v AC is coming in at the 230v connector on this PCB. The result: positive, 230v has been measured.
Let me know if this is what you meant?
I assume the T2 transformer is dead. I am just wondering why the behavior of the T2 changed from:
Dead (no red LED at all), to
Alive with errors (LED changing from red to green and back all the time), to
Now dead again.
Interested in your comments and advise.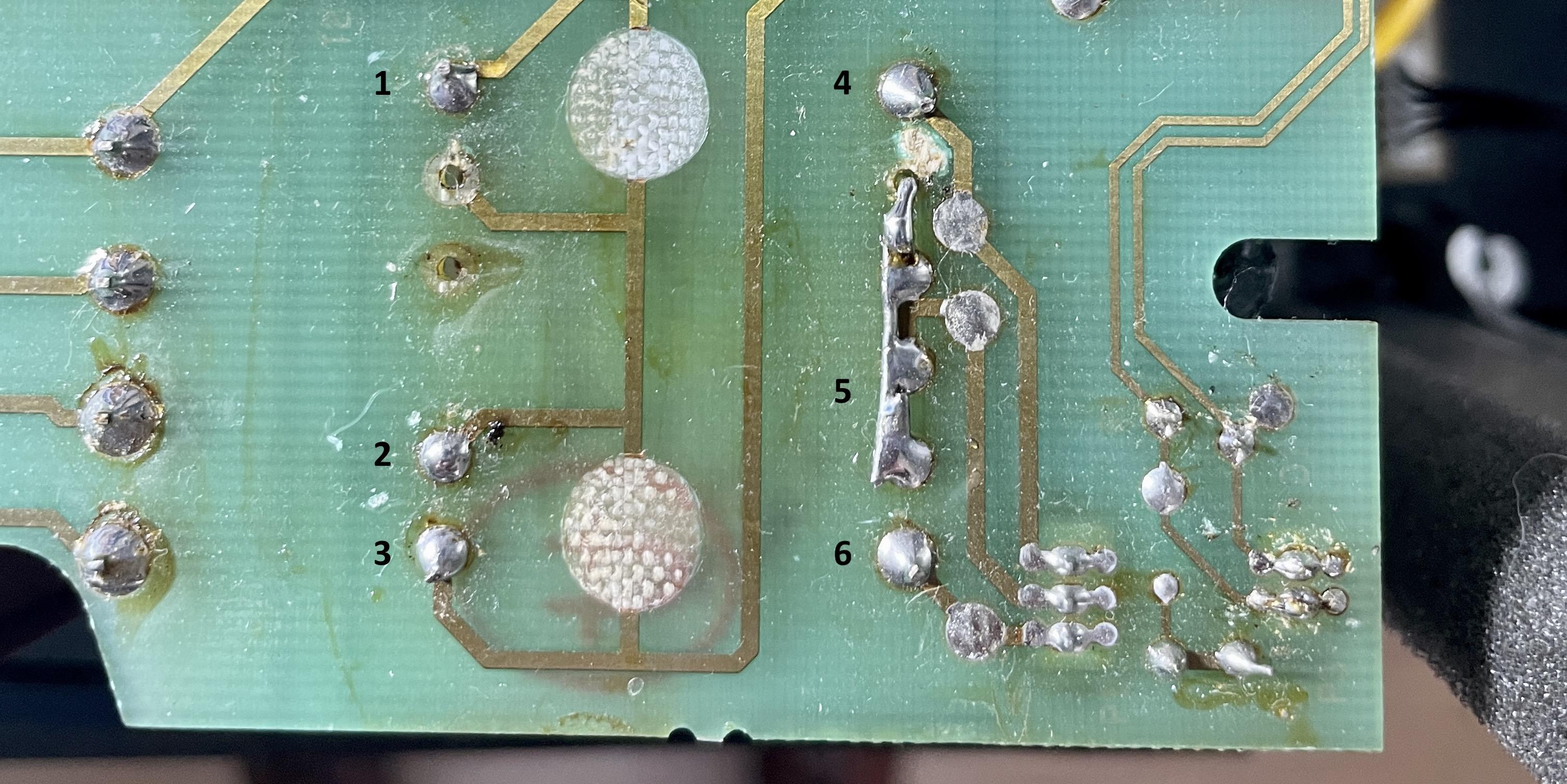 This reply was modified 2 months ago by

KolfMAKER

.