September 8, 2022 at 7:59 pm
#8463
Glitch
Topics Started 9
Total Posts 81
For IC101 and IC201 the pin voltages are the same
Pin28 – 13.51v
Pin5 – 0.040v (play)      0.027v (stop)
To check for the signals, I'm using the tape with the recorded calibration tones. This makes it easy to distinguish a signal from the background noise.
The plot below is the Pin4 input for the left (top/yellow) and right (bottom/magenta) channels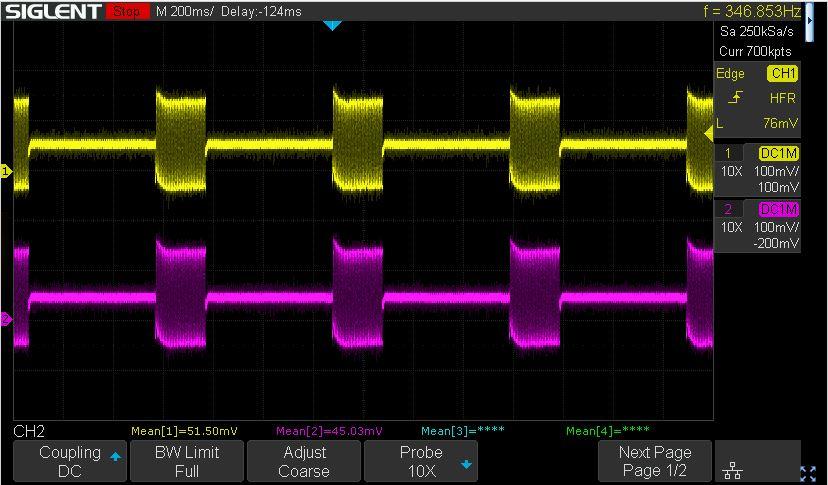 Here is a close-up of the Pin4 left channel with some measurements.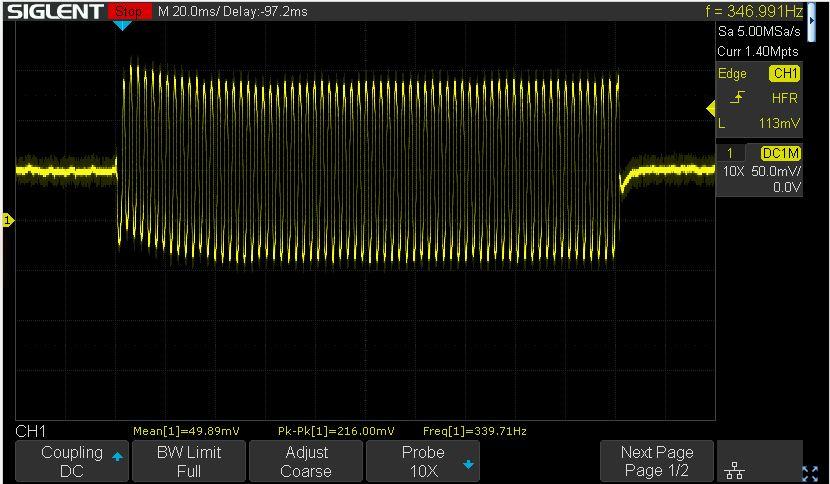 Glitch