July 29, 2022 at 8:30 am
#7139

matador
Topics Started 22
Total Posts 189
While waiting for help, I thought someone may be interested in the re-infusing process I used, since it is well explain all over the internet but not often from a beginner point of view.
Disclamer: I know it could have been made better, with better oil, better vacuum device, better skills. But before investing too much, I thought I might give a quick test ride through the full process without any error that can't be adresse with a little acetone bath.
First step was to take out and dismantle the motor. I decided to take out the full motor assembly before taking it appart. It was in bad shape, rusty, dirty. The rotor itself had rust marks, like drops of liquid that dried on it. I cleaned it and the inner side of the stator, with alcohol.
I finally made it to the pearls. Beware, the two pearls are different: one (the bottom one) is a ball, the other (the spindle side one) has a little cylinder part like a jar. Be sure to take pictures at every step.
I thoroughly cleaned the pearls with acetone and let them bath for several hours.
To do the vacuum I used a wine pump and a little bottle. I thought that the smaller the bottle the stronger the vacuum. For the oil I used the first SAE30 I could find: 4 strokes for lawnmower, it come in little container. Put the oil in the bottle, carefully drop the balls (I've read they break easily), close the bottle with the special thingy and start to pump.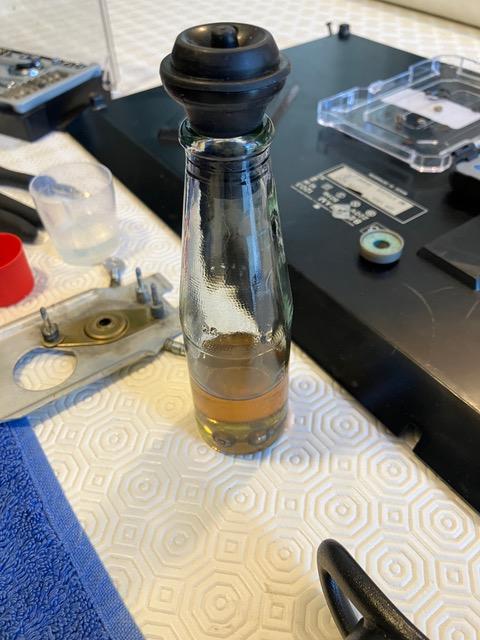 After few seconds, bubbles starts to form around the pearls.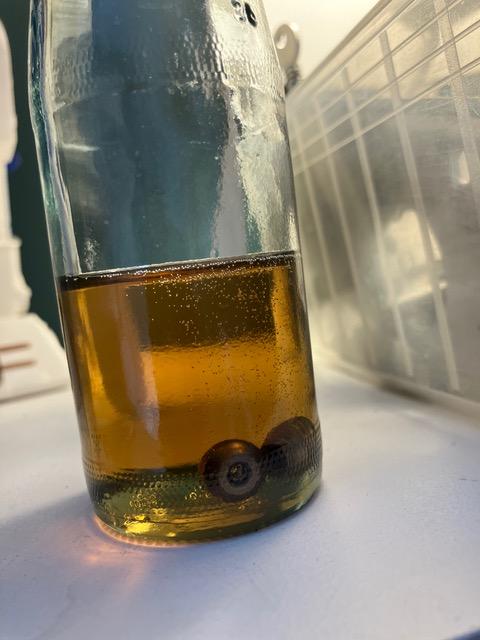 I pumped a little more from time to time all along the day.
In the meantime, I read somewhere something I thought couldn't be armful.
So I soaked the idler wheel in fabric softener. for like 10 hours.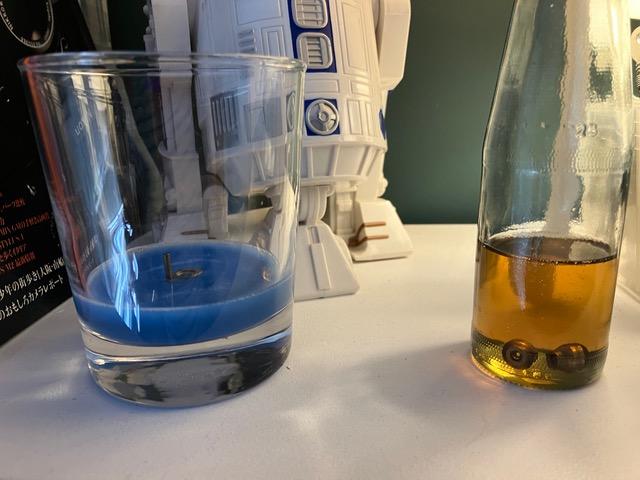 The balls kept bubbling all night long…
With some magic!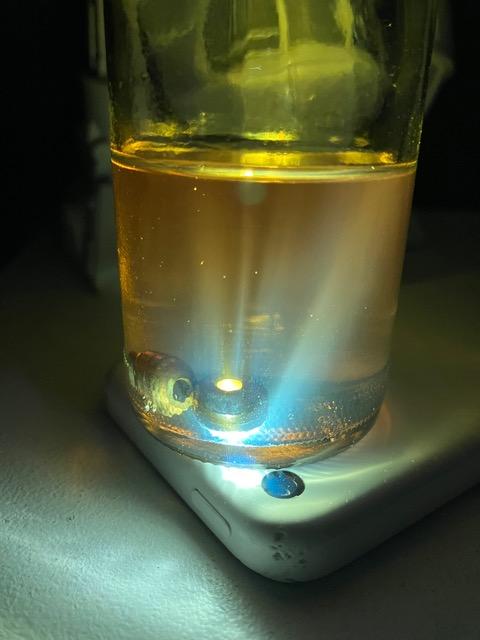 The next day I put it all back together. The deck spins a right speed and silently (it was not so noisy before).
Hope this helps.