July 25, 2022 at 4:04 pm
#7019
Hiort
Topics Started 4
Total Posts 34
After selecting the cog-wheel in the "radio screen", it look like this: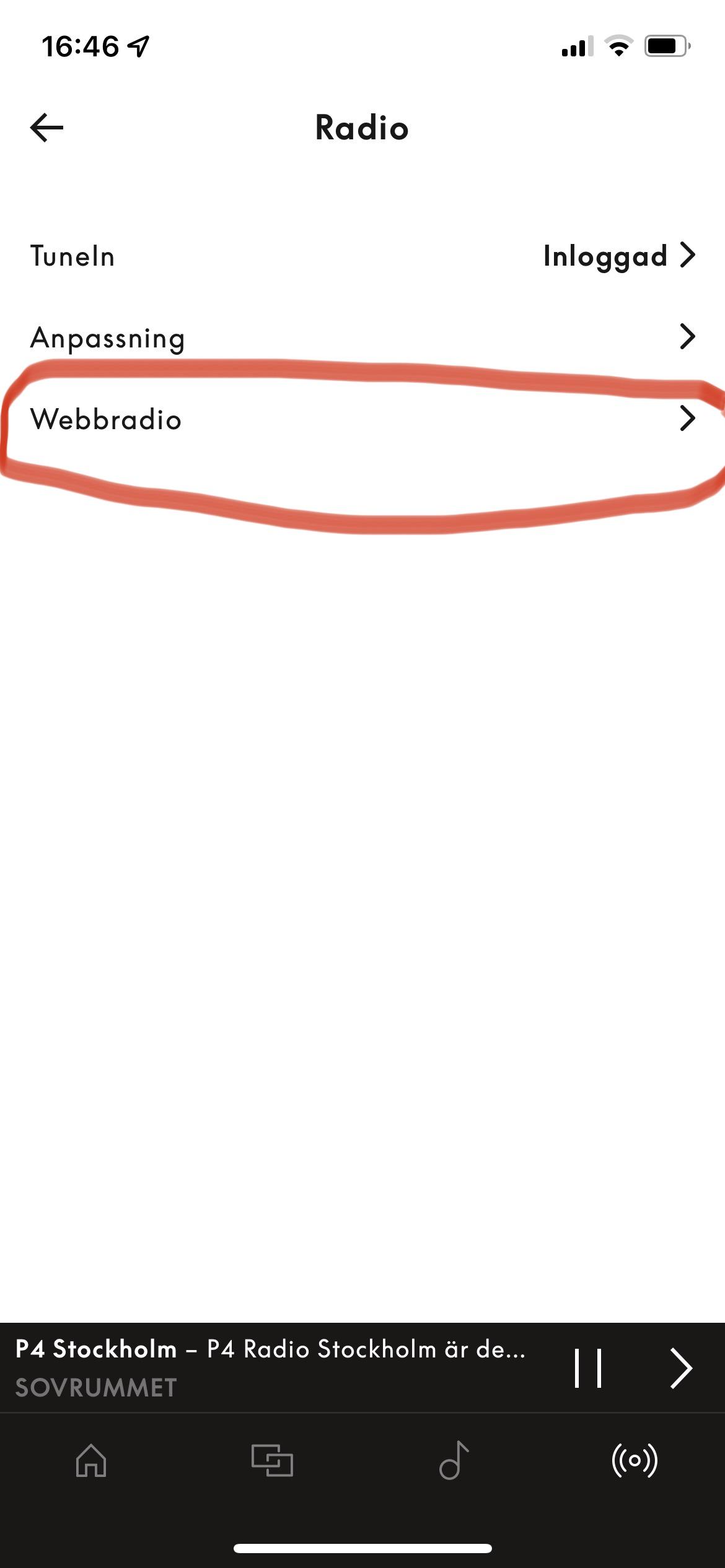 When selecting Webbradio you come to this screen: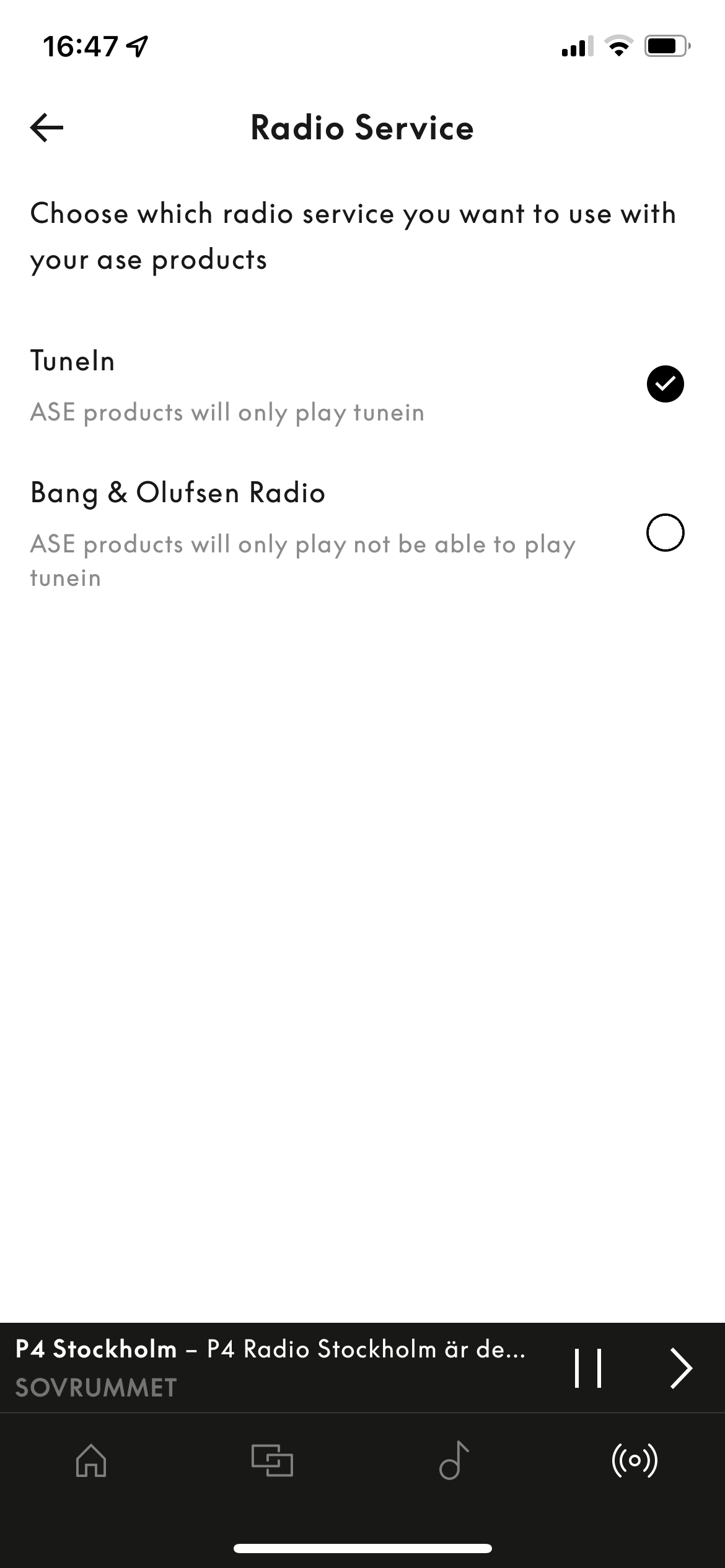 A few errors in my mind:
Page is suddenly in english
The ordinary user will not know what an ASE product is
The sentence under "Bang & Olufsen Radio" is incomplete.
I find no way to change the order of B&O radio channels you choose that after selection appear under "My stations".
I have no BROne BT remote so I cannot say how it works.