July 2, 2022 at 6:35 pm
#6437
Tignum
Topics Started 1
Total Posts 45
Hi libor, welcome!
I do not have these speakers but found a pdf catalogue that says they are 32cm high: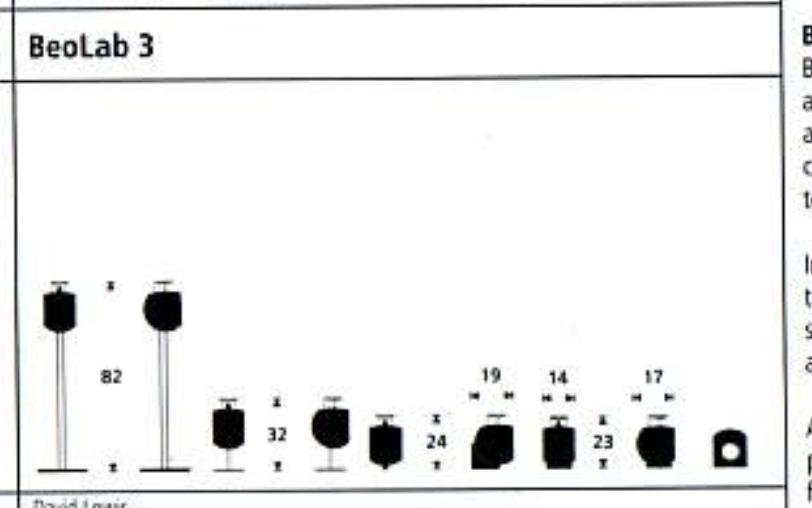 I trust they will need a bit of space around them to work correctly, that will for sure be written in the manual.
At the B&O website you can download an '.obj' file of the BeoLab 3 that might give you the exact height of the base (using a CAD system).
Good luck, would be nice to see a photograph of the result in the 'Flash your B&O' thread!
Regards,
Johan
This reply was modified 1 month, 1 week ago by

Tignum

.