June 13, 2022 at 1:25 pm
#5843

Guy
Topics Started 3
Total Posts 128
Boot up time on my BV10-32 for RADIO (from BS9000 over ML – BS9000 A.OPT 0 in mainroom and BV10-32 in V.OPT 6 in linkroom) is 7 seconds. Boot up time BV10-32 for direct TV (with an old PUC connected HD Dreambox, Sat receiver) is 17 seconds. Boot up time on my BV7-40 with built in Beo HD Satreceiver is 38 sec. – with Dreambox on the same BV 17 sec. Hope this helps Stefan
Thanks for that stefan – very useful to know! 7 seconds is not too bad at all.
However, I decided to go an alternative route and got hold of a BeoSound 1 (with FM radio and CD) to solve my 'instant' radio requirement. It's more than adequate for the current living room.
Prior to getting the BeoSound I was going to do some experimenting with ML cable, a BeoLink1611 and my BeoCenter 2300, but my B&O collection is currently in these boxes which aren't labelled too well. I suspect the 1611 converter is in the box in the far corner! Far easier to buy something new!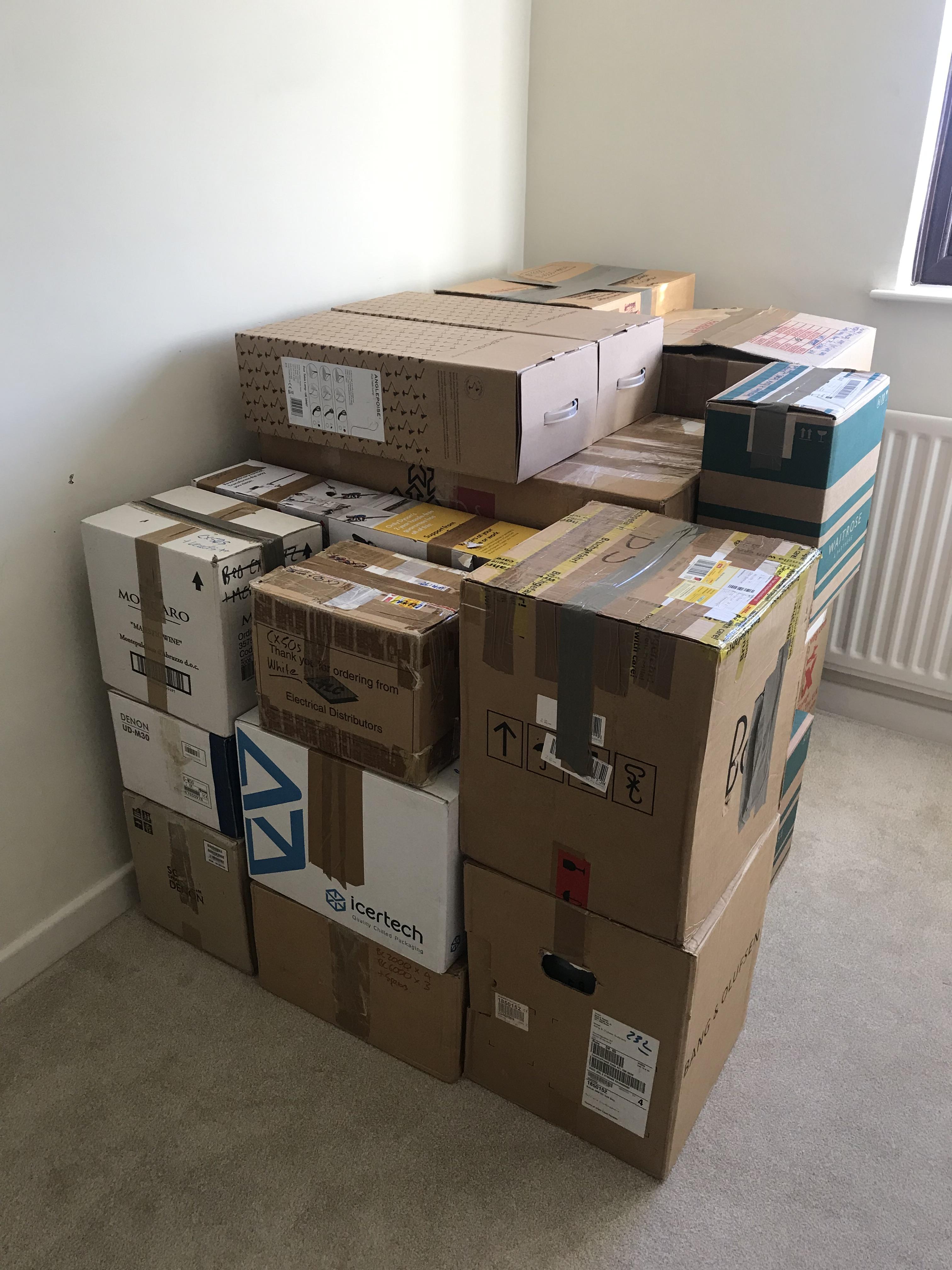 PS: Since that photo was taken there are more (non-B&O) boxes on top and alongside!