May 17, 2022 at 10:01 am
#5090

Hiort
I have now finished my "Eclipse -55 1st Gen" project.
Firmware is now up to date. Missing panels from the back of the TV and Soundcenter has been purchased from B&O. Speaker cover received from a B&O friend.
Since the set is a prototype it has only quite crude aluminium (not anodised) back of the Soundcenter. It was very expensive to buy replacements so I don't think its worth it, especially considering how the TV is placed.
A desk stand has been manufactured at a local mechanics shop based on my drawings, using the bracket that was attached to the TV: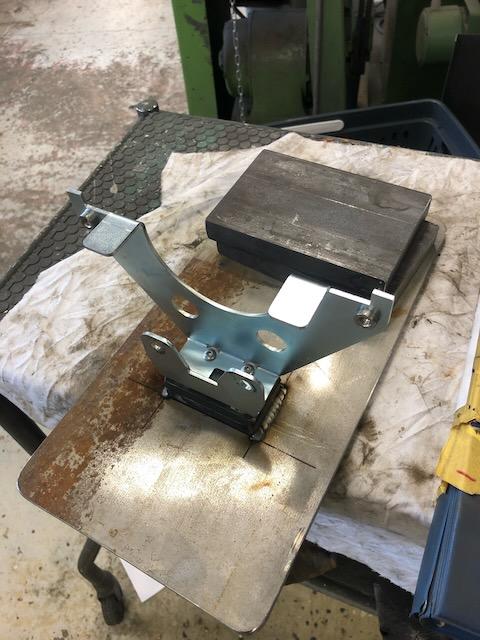 After that I did some polishing and painting and attached the "counter weights" with superglue: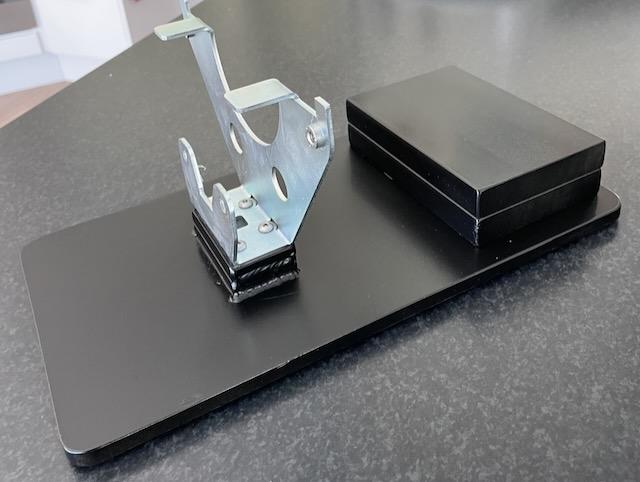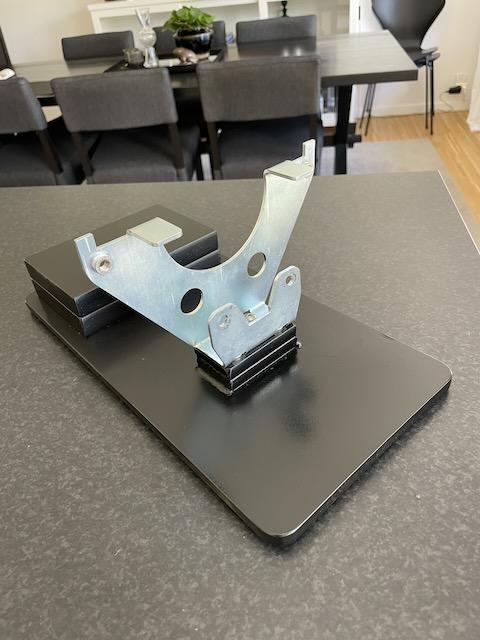 TV installed: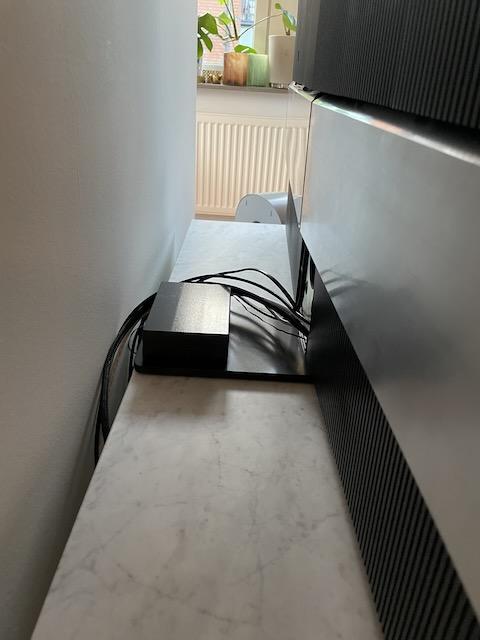 Will add a cable sock when we have settled on the connections 🙂