May 9, 2022 at 4:24 pm
#4894
geoffmartin
I read on the Interweb that analogue is better than digital, so I decided to try it out for myself and make up my own mind.
My latest acquisition is a Beocord 506K, combination wire recorder and 78 RPM record player with built-in loudspeaker and integrated carrying handle. "Flexible living" 1950's style. There are connectors on the side for an optional external loudspeaker and a radio input.
As soon as I can get my hands on a compatible power cable, I'll put on a pair of rubber gloves, plug it into an isolation transformer and see how much smoke gets released. Or maybe I should have a look inside first… Maybe someone already let the smoke out.
Side note: If anyone else has one of these and is thinking of digging around inside, note the following: "Two UL41 tubes (push pull AF output) are located under the asbestos cover on the left."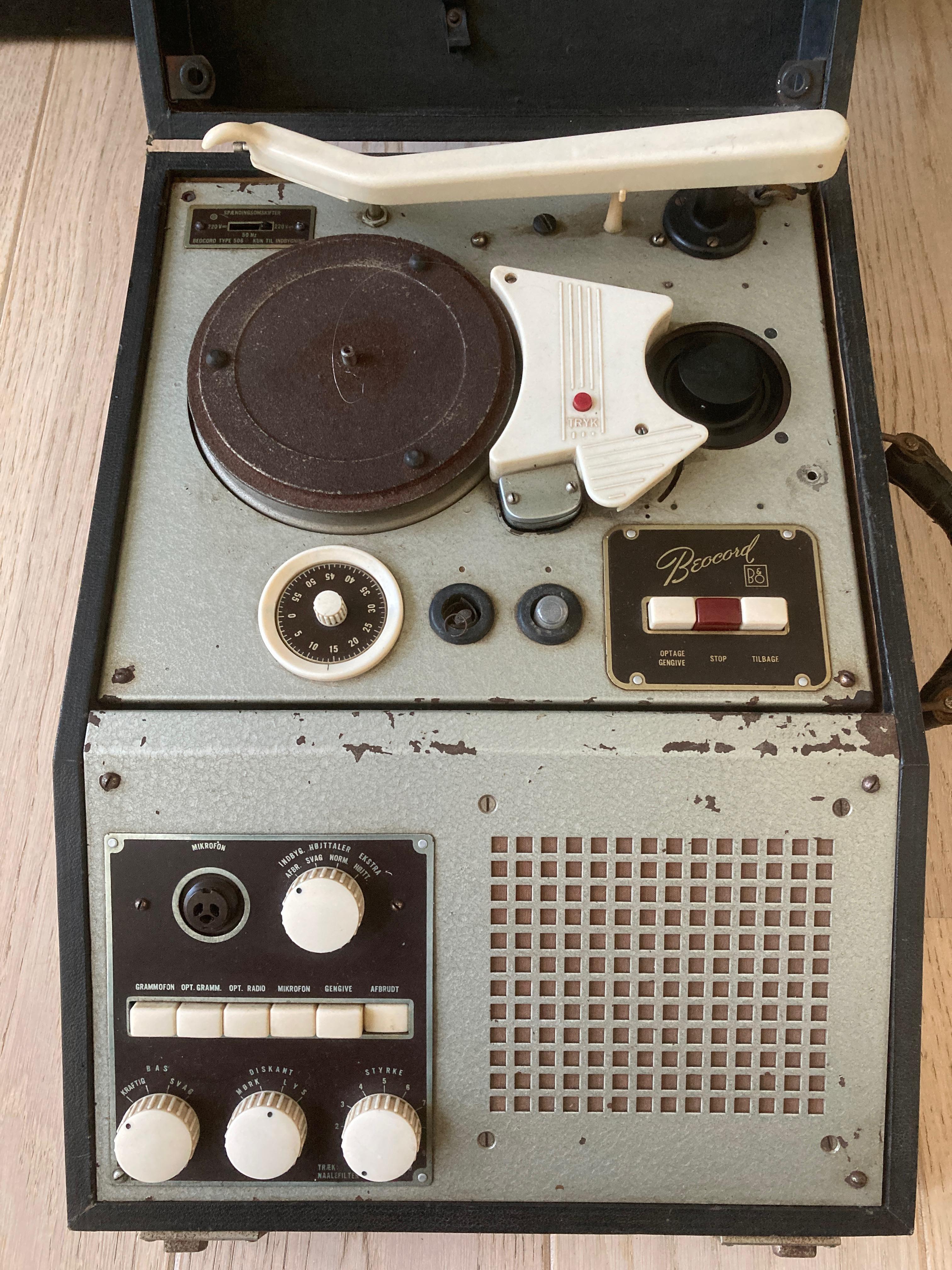 This reply was modified 1 year, 7 months ago by

geoffmartin

.