May 6, 2022 at 3:22 am
#4799
jvezina
Topics Started 1
Total Posts 19
I am responding here since it seems that the personal message facility has a bug since the sent/received messages show empty.
The corrected measurements for the STB Brackets table stand are on this picture.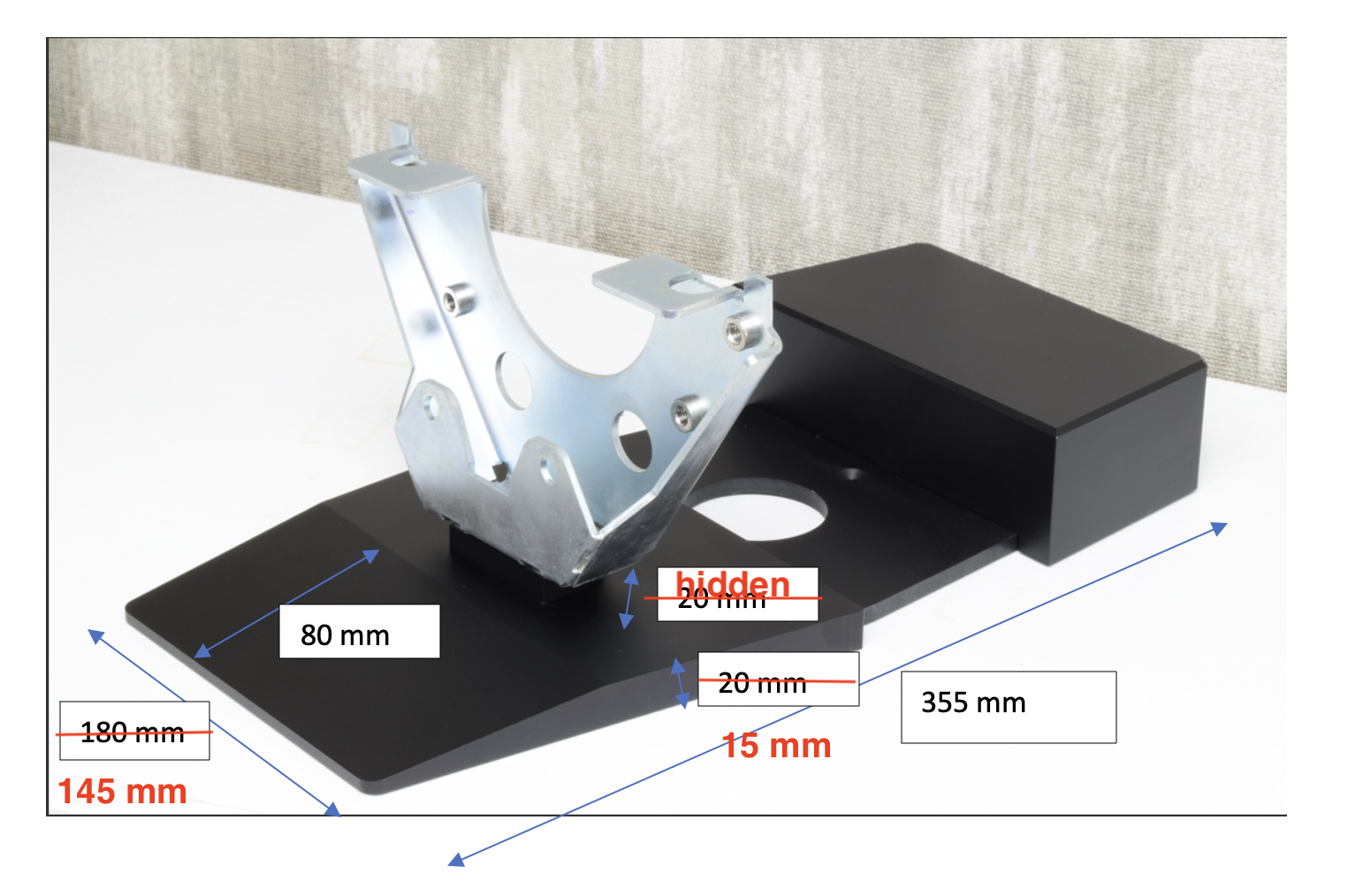 I was not able to measure the height of the support of the bracket as it is hidden inside the Sound Center (more exactly behind the covers) when it is mounted. The bottom of the Sound Center and the top of the base are separated by a gap of about 0,5 mm. So they are not touching together, allowing a manual rotation of the TV to access the back panels.
Regards,
Jean