February 24, 2023 at 11:43 pm
#16571

Millemissen
Topics Started 12
Total Posts 438
Looking at the background, I wonder how many ears you do have, Millemissen!
Two…..of course.
But it is with headphones just like with shoes.
You only have two feet, but you need several pairs for different purposes and occations.
Not talking about the overkill, that you some times see – not just with women – no, just for regular use 😉
And some of these you keep and use for several years (at least if you buy good quality footwear).
In the picture behind is a Grado (an entry level one), which I bought long ago – before B&O started getting into headphones again.
They are nice sounding and good to wear, but they leak sound, which can be annoying for those sitting nearby.
When B&O then started with headphones again and made the H6 1st gen  in 2013, I found what I had been looking for (…..so I thought).
I used the H6 a lot – still do, but not so much anymore.
However, as a take-with-you headphone it was too heavy – it is fine for at home.
I have never gotten into using the small in-ears, though I did try.
Instead I bought the H2….that is the one you see in the front in the picture above.
The H2 is light and sits comfortably – I often use it in bed when listening at night.
Then came the era of the wireless on-ears.
When the H4's – the 1st gen – came, I bought that (not in the picture).
The H4 is definitely the headphone that I use most, especially when I sit in the evening – my wife reading – and watch some YT videos on the iPad, listen to podcasts etc.
They are light and fits my head well.
I know, I know…….there have been several B&O over-ear headphones since these were made.
But as I do not need any noice cancelling, gaming options etc, the H4's are just fine for me.
What you also do not see in the picture, is my Form 2 – the original one from 1986 – which I bought back then.
This now serves as the headphone on my desktop – not often used. It is light as a feather and is sounding resonably good.
My original Earset A8 from 2000 – with the leather carrying case – now 'belongs' to my wife. They never did fit well in my ears.
They are a real gem, though!
So now you know – even with just two ears you need more than one pair of shoes…..eh, pair of headphones 😉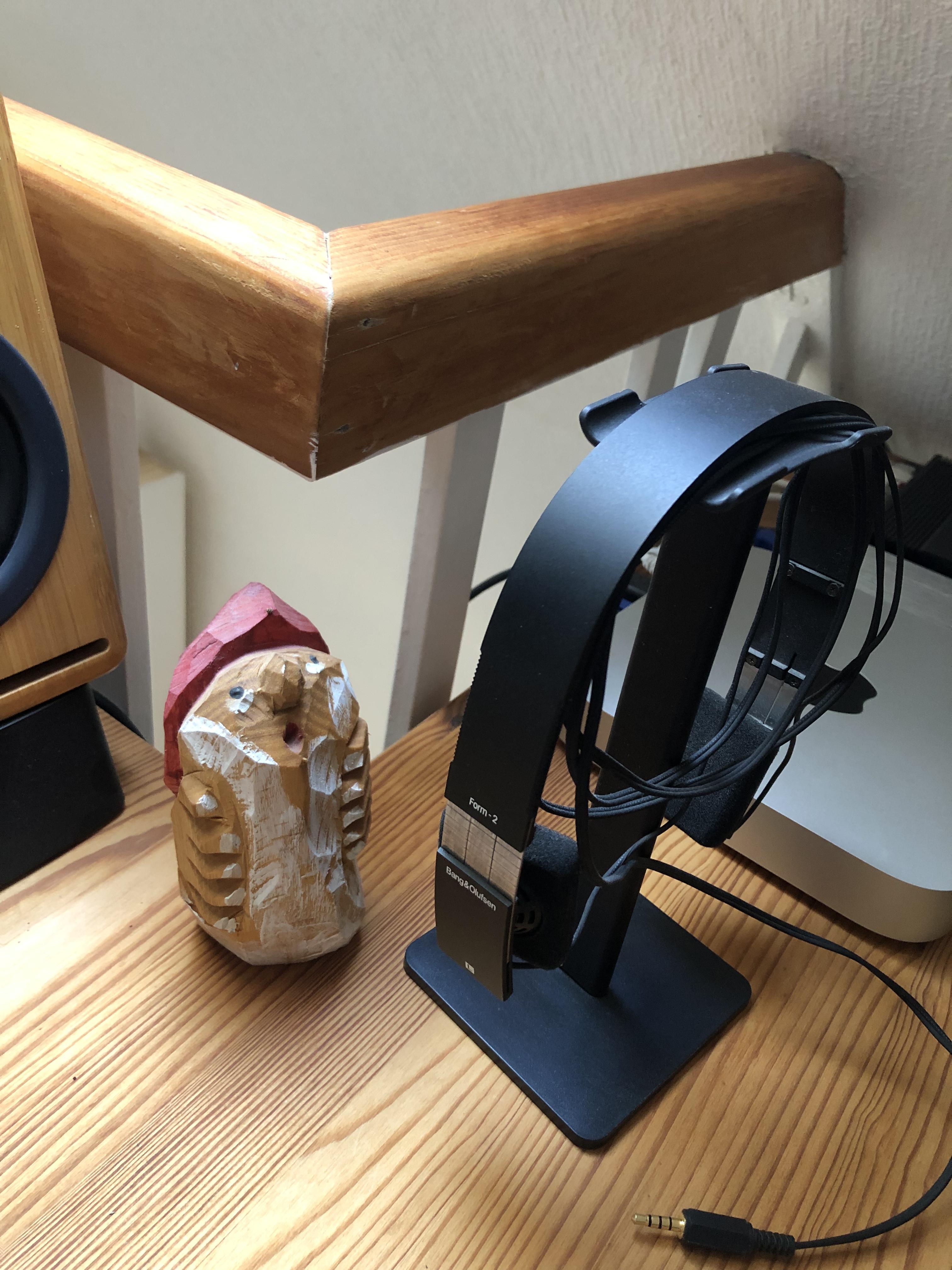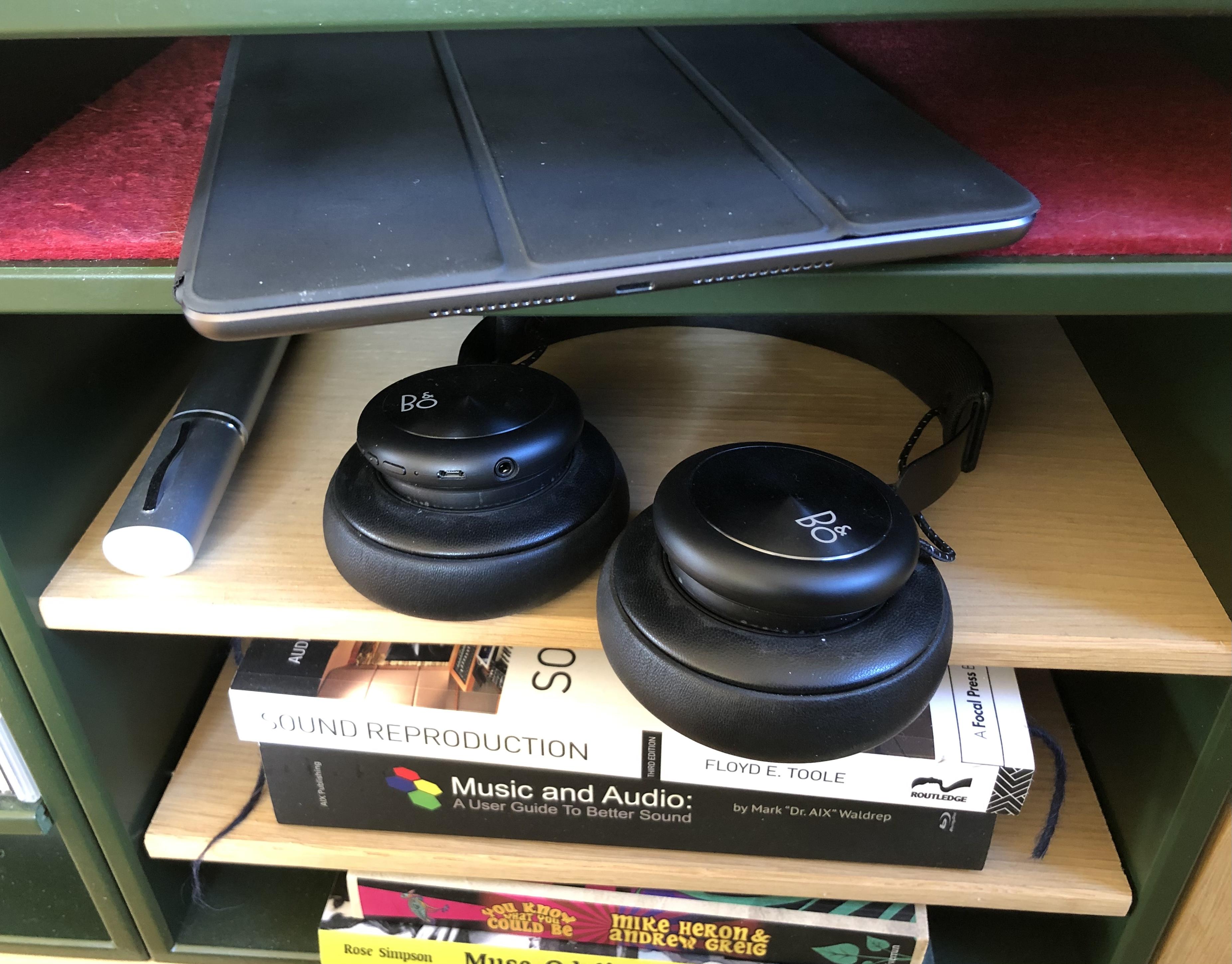 MM