January 19, 2023 at 2:35 pm
#14640

Guy
Topics Started 11
Total Posts 595
has there been different versions of this product?
Type 1616 (and 1618 for USA) is the first version with 2 x PL output sockets – that is the service manual that is in the Service Manual database.
Type 1636 is the later model with one of the PL sockets replaced with a PC input socket. I think that this version was introduced as the Beoport was phased out, hence the naming of the input. The input pins are definitely 4, 2 and 7 – I have it playing at the moment.
The connections are mentioned in the Beolink handbook on page 116: (although it states to use the shield as ground – I used pin 7 as shown in some of Peter Pan's diagrams)
EDIT:  Here is the product page from the same handbook, although it doesn't mention the Mk1 v Mk2 differences.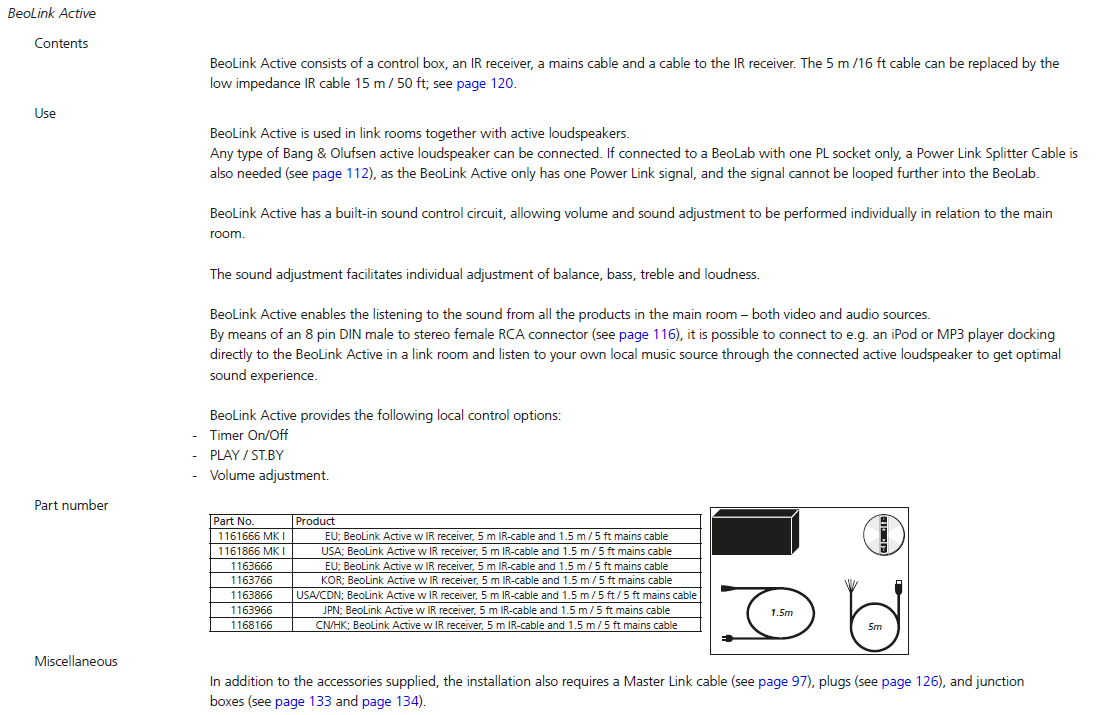 This reply was modified 1 week, 6 days ago by

Guy

.