January 16, 2023 at 8:31 pm
#14376
Madskp
Topics Started 0
Total Posts 85
I did some more research about the Beolab 3500 MCL/Powerlink connector. Browsing through the service manuals for respectivly the service manuals for the LCS 9000 (with MCL connector) and the Beolab 3500 (with Powerlink connector) I noticed a few things.
1) The servicemanual for the Beolab 3500 with powerlink connector is from serial number 19343452. Are your speakers above or belov this serial number?
2) In the specifications sections in the beginning for the service manuals:
– For the LCS9000 the MCL conenctor is shown and all pins assigned except pin 2 (pink) which is DC supply 7.5-8.5 Volts. This corresponds well with the fact that it has its own power supply. Also all pins are shown in the right places in this drawing.
– For the Beolab 3500 there is just a text string stating Beolink Wireless 1 (W1) 8 pin DIN connector and no drawing showing the pinout. I guess it's B&O's way of saying this conenctor is only intended for this purpose.

– What strikes me is that Keith wrote that the module with the MCL socket was not redesigned, but as noted before pin 2 was not connected in the MCL, and Pin 2 is ground on a powerlink connector. This could bed the reason for the statement about a fully wired Powerlink cable needed as this also has a ground on pin 7 whis is Data ground/shield on both MCL and Powerlink.
3) Looking at the wirering diagrams in the servicemanuals the external conenctors are not shown, but the conenctors between the different print boards are. Especially the conenction between the Plug PCB (the one with the ML and MCL/PL connector) and what is called the Cross field board:
– For the LCS 9000 the MCL and ML connections are shown, and on wire shown as not conencted (Pin 3 on the Plug PCB).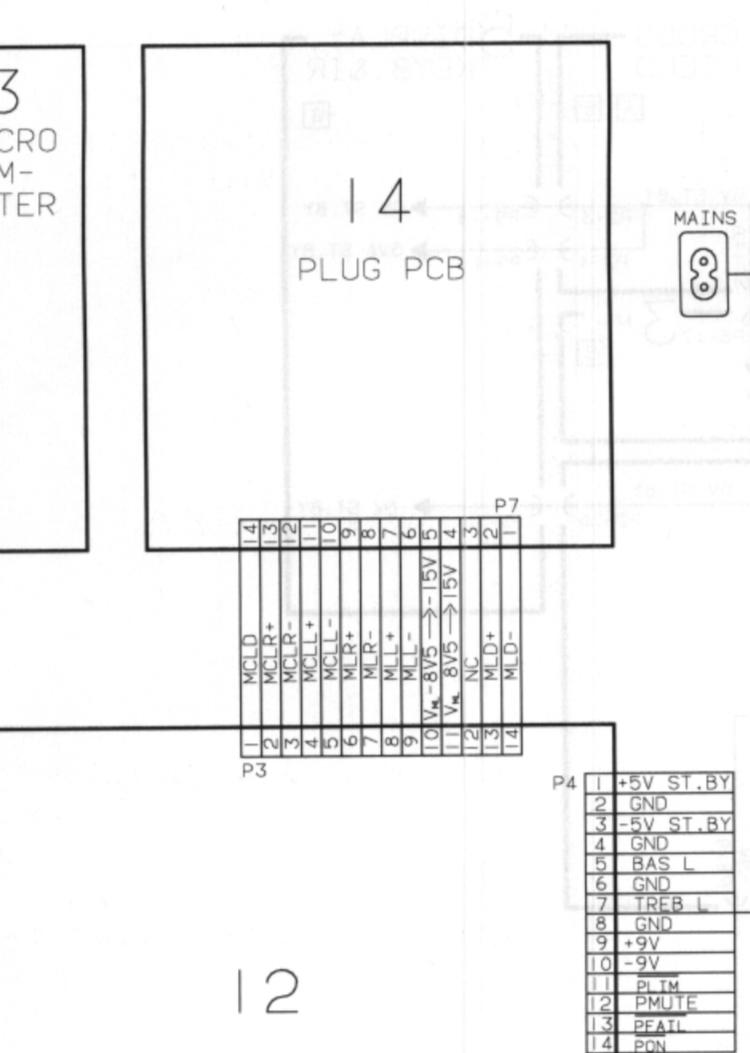 -For the BL3500 PL signals are shown instead of MCL, but more interesting this PIN 3 on the Plug PCB is now called SP ON. Guess that means speaker on and that is should be possible to turn it on with an external signal.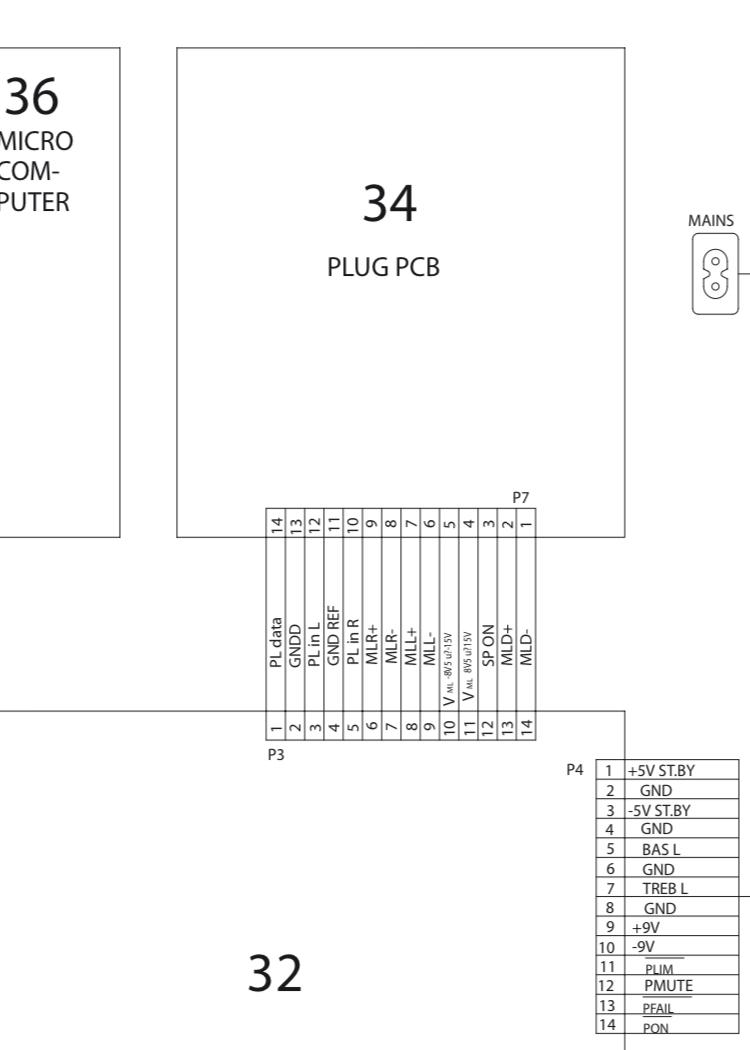 – Question is: Is it conencted in the Powerlink connector? I don't know how easy it is to open a Bl3500, but it could be interesting to see if there is a direct connections to something in the Powerlink conenctor.
4) in the Service manual for the LCS 9000 the same block diagram as Keith show with the weird looking DIN connector, but also a full diagram of that PCB showing it the same way. Again it might be a typo as it onlys seems like Pin 2 (which is not used) is placed in the opposite end of the conenctor