January 14, 2023 at 7:59 pm
#14233

Guy
Topics Started 11
Total Posts 608
This thread has a lot to answer for!  Look what I have been busy collecting today courtesy of UK eBay!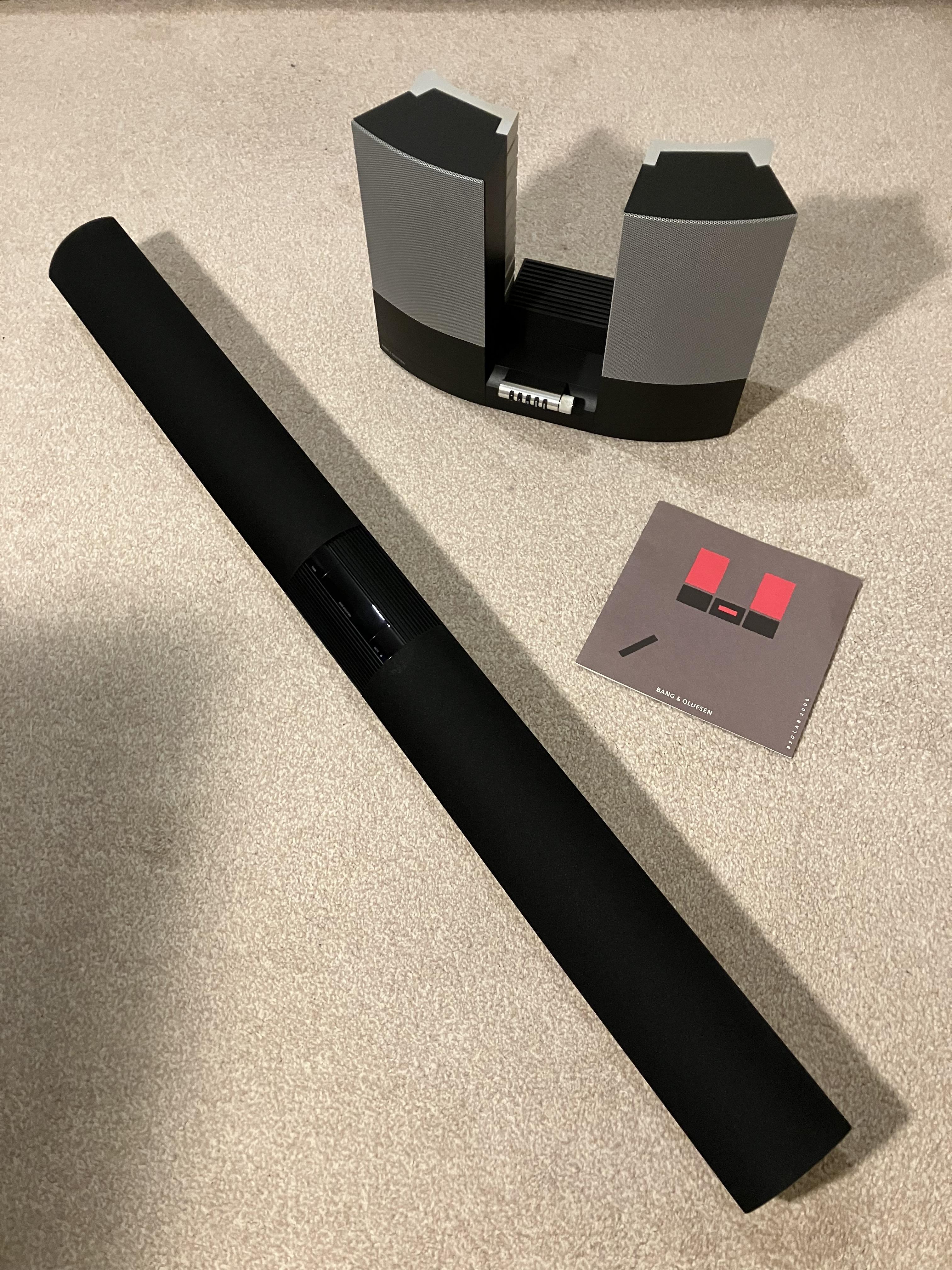 The BeoLab 3500 is a Mk2, at SW version 2.0 (which I think means that I get the older display items such as SAT instead of DTV).  Not sure whether A.AUX will work.
The BL2000 is the later model with a TV button, and is at SW 1.3 (EDIT: It's actually at SW 1.1 according to the label)
One of my first tests will be the BL1611 'dual-input' to the BL2000, but I then hope to try a few of the other things being discussed today – three inputs sounds ambitious!
This reply was modified 3 weeks, 1 day ago by

Guy

.