November 3, 2022 at 9:24 am
#10642

Guy
Topics Started 10
Total Posts 393
BTW if someone could explain how you program the LC2 to on/off mode that would be very interesting to me.
With Beo4: (Touch the LC2 dome with your hand whilst programming)
Press LIGHT, then LIST to display SETUP. Press 0, then LIST to display STORE. Press GO then 3.
To return to dimming, same as above but press 4 at the end.
EDIT: It's easier with BL1000:  (again touch the dome whilst programming)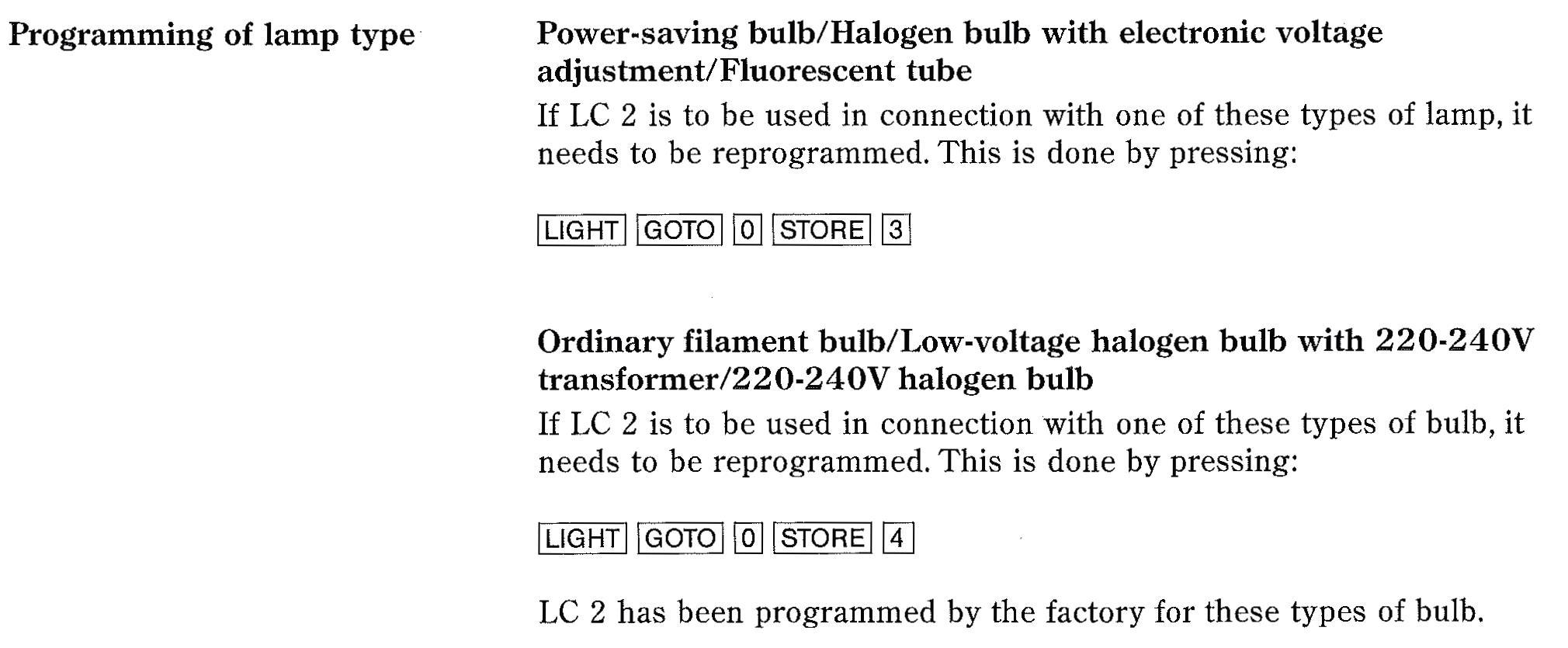 (Thanks for the heads-up about the Philips bulbs. I will have a look for some)
This reply was modified 1 month ago by

Guy

.