October 24, 2022 at 4:58 pm
#10136

Guy
Topics Started 10
Total Posts 386
So today I dug out the LC2 again.  Co-incidentally I had also found my Beoport (Beolink PC2) in order to investigate further for the Beoport thread.
With the Beoport I had packed what I think is a Beosystem 3 sensor (I don't think I had used it with the Beoport because I used a VX sensor instead).
Anyway, just as an experiment I thought I would try replacing the LC2's IR board with the Beosystem 3 sensor.  After a false start (where I got the IR and +5V wires reversed), I soldered it up and the IR control works very well.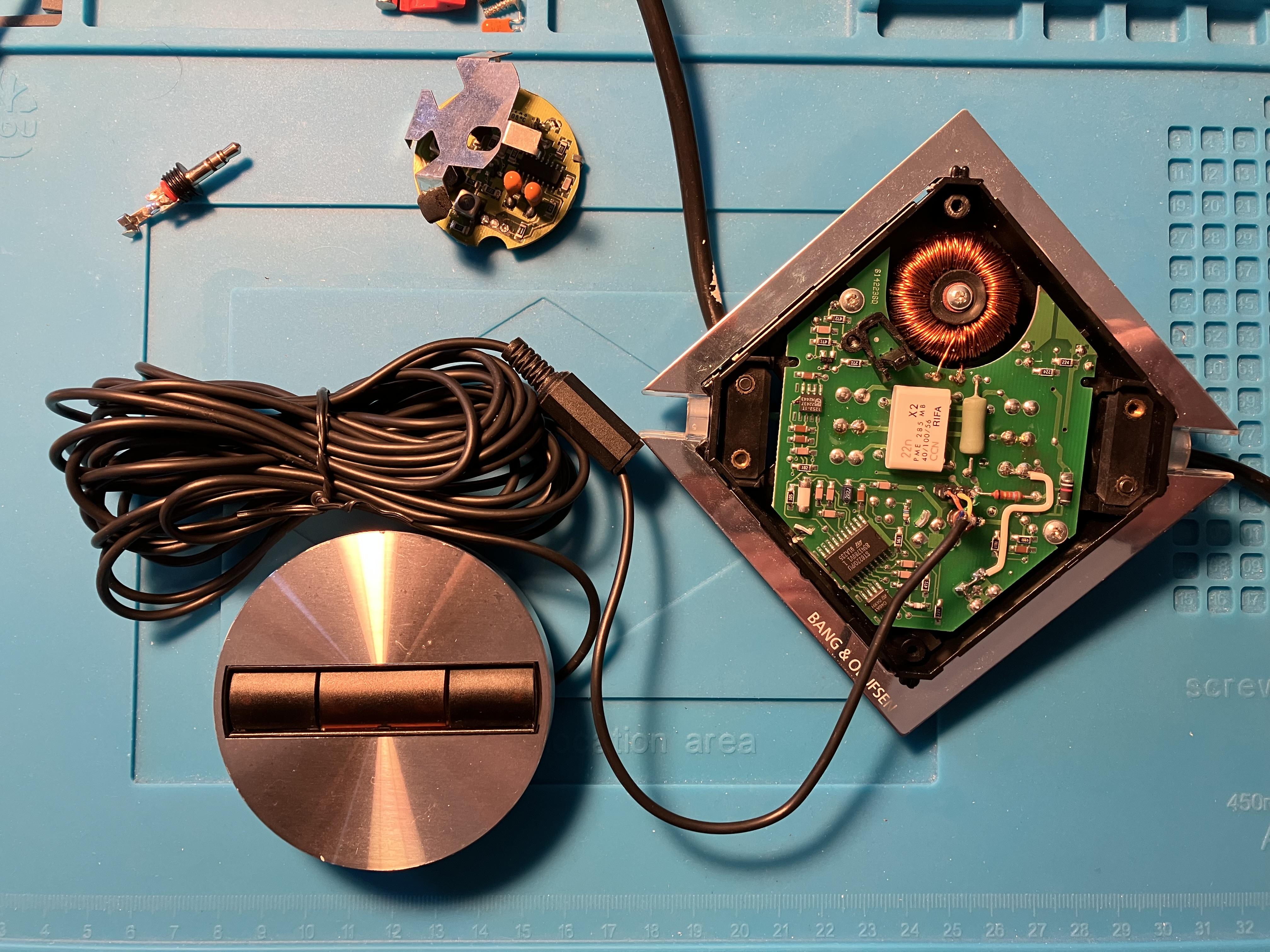 Just for interest, here's the inside of the Beosystem 3 sensor: